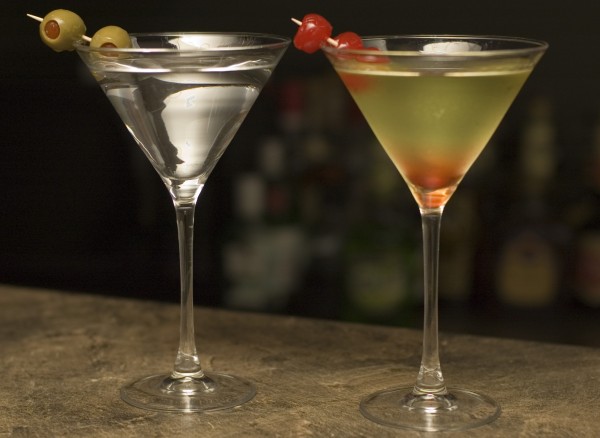 Goldstein & McHugh P.C. is committed to providing comprehensive legal representation and commercial guidance to clients in the restaurant/tavern, food service and hospitality industries. We offer a unique blend of experience and innovation, and are equally as comfortable representing publicly-traded national businesses as we are your local, neighborhood restaurant.
Goldstein & McHugh P.C. offers more than thirty-five years of combined legal experience to assist our clients with the purchase or sale of a business, alcoholic beverage licensing at the state (PLCB) and federal (ATF) levels, purchase or lease of real estate, commercial lending/borrowing, and defense of enforcement actions against your license, via citations, nuisance bar proceedings, or threatened revocation or non-renewal actions.
We also bring much needed vitality and innovation to complement our expertise. In the near future, this website will offer to our clients a marketplace of licenses, businesses and properties for sale, or wanted for purchase, available for our clients' convenience. Follow us on Twitter and Facebook for industry updates of interest.
Finally, we are available to introduce our clients to a broad array of complementary services, such as credit card processing, vending, brokerage, insurance, and more… just ask us. Call at your convenience to arrange an appointment, or contact us.
Bios
Matthew N. Goldstein earned his B.A. from Colgate University in 1987 and his Juris Doctor from George Washington University, National Law Center in 1990. He is admitted to practice in Pennsylvania and New Jersey. He is in his 25th year of practice, concentrating in commercial transactions, business contracts, and alcoholic beverage licensing, having been taught by industry pioneers Barry Goldstein and Gary Friedberg. Mr. Goldstein has considerable experience working with the Pennsylvania Liquor Control Board in licensing traditional restaurants, taverns, distributorships and delicatessen/eateries, as well as much larger stadiums and concert halls, museums and conference/catering facilities, and continuing care retirement facilities. Representation of his clients also includes the broader business sale or acquisition, any real property leasing or purchase, loan transactions and any engagement with local neighborhood organizations or government representatives.
Edward B. McHugh received his B.S. from LaSalle University in 1988 and his Juris Doctor from Widener University School of Law in 1995. He is admitted to practice in Pennsylvania and New Jersey. He began his legal career as a prosecutor with the Bureau of Liquor Control Enforcement of the Pennsylvania State Police, representing the BLCE in Philadelphia, Delaware and Chester Counties before administrative tribunals and in trial and appellate courts. He made the transition to private practice in 2003 and began representing clients in the hospitality industry, both in commercial transactions as well as in licensing and enforcement matters. He joined the law firm of Goldstein, Friedberg & Goldstein, PC in 2004. Mr. McHugh handles all commercial transactions, licensing and renewal matters (including threatened non-renewal and revocation proceedings), citations and nuisance enforcement actions, and general litigation for clients in the hospitality industry.
Michele Wynn earned a paralegal certificate from the American Institute for Paralegal Studies in 1992. She has extensive experience in various fields of law including liquor licensing, real estate, corporate, litigation, workers' compensation, social security disability, personal injury, estate planning, and criminal defense.